.
.
Dear Students and Colleagues,
It is our great pleasure to invite you to participate in the 2nd International Student GREEN Conference, which will take place in Osijek, Croatia from 2-3 June 2022.
The 2nd International Student GREEN Conference (ISC GREEN 2022) is organised by the Josip Juraj Strossmayer University of Osijek in collaboration with the International Federation of Environmental Health and the network of higher education and research institutions.
This conference aims at bringing together students of natural, biomedical, technical, biotechnical, humanities and social sciences, as well as enabling the exchange and broadening of students' knowledge. Furthermore, the aim is to promote the multidisciplinary approach to environmental protection, as well as to encourage the implementation of guidelines of sustainable development in everyday life.
The Scientific and Organizing Committee invite you to contribute to the 2nd International Students' GREEN Conference either by oral or poster presentations of your work.
In order to make your research and your knowledge in the field of environmental protection more visible and more available, there is no registration fee. However, advanced registration for the conference is required.
We kindly ask you to spread the word about the conference among fellow students.
We are looking forward to welcome you in Osijek!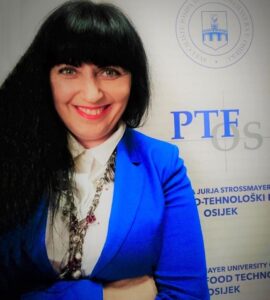 Mirna Habuda-Stanić, PhD, Full Professor
Chairmen of Organizing and Scientific Committee