In the increasingly demanding forms of information provision, libraries are now transparent and accessible to their users. The emphasis is primarily on providing information and referral services to customers.
If you need help creating scientific, educational or professional papers - contact us!
Librarians will provide you with oral and written information based on library collections, catalogues and other sources of information available at the Library.
Should you have any questions, please do not hesitate to contact us:
via telephone: 031/224-343
via e-mail:

Ova e-mail adresa je zaštićena od spambota. Potrebno je omogućiti JavaScript da je vidite.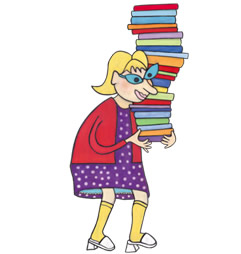 Stranicu osmislila i uređuje Sanda Hasenay, knjiž. savjetnica